Things to Do On Orcas Island for Kids
[an error occurred while processing this directive]
Edit page New page Hide edit links
Once you arrive on Orcas Island, you will see that there are plenty of things to do that will keep you and your family occupied and entertained. Here is a short but growing list of some of the things to do for kids and teenagers on Orcas Island:
Swim Cascade Lake – The Moran State Park is known for its five fresh water lakes, which includes the Cascade Lake. This attraction is great for families and it has a designated play and swimming area for children. If you and your family are of a more adventurous nature, then you can hike up the waterfall, take a trip to the salmon hatchery or rent one of the paddle boats.

Shred the Orcas Island State Park - Located near the Orcas Island high school in Buck Park is an epic skateboard park... 15,000 square feet of skateboarding paradise. Ask anyone knows about skateboarding and skate parks and they will agree that it is a killer park. It also makes a great spot for a picnic.

Visit The Funhouse – If you are looking for things to do on Orcas Island, which your children can enjoy indoors, you need to stop by The Funhouse Discovery that is located in Eastsound. The Funhouse has interactive exhibits on subjects such as the human anatomy, history, music, geography, sports and science. Additionally, you will be able to get access to computers to surf the Internet or check your Facebook profile or email, there is also a climbing wall, a room for video production, an art studio, a pitching cage that has a speed gun, and a recording studio that is equipped with musical instruments.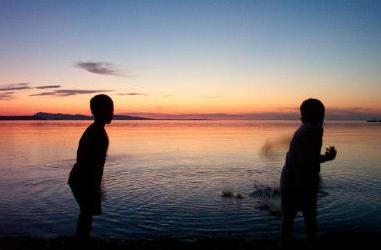 Go to the beach! - While orcas Island is not known as a Sand Sea and Sun destination it does have a couple good beaches where kids and teenagers alike will find plenty to do. Building driftwood forts, skipping rocks, throwing seaweed on each other, and clam digging are just a few activities that come to mind. More information onbeaches on Orcas Island.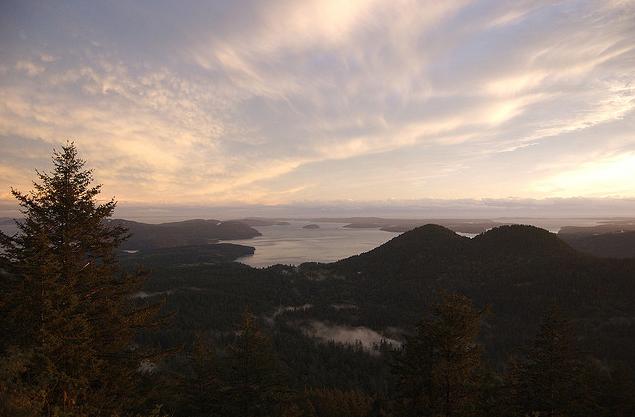 Summer Camps on Orcas Island – Orcas island is home to multiple summer camps. Learn a foreign language, learn about permaculture, the basic principles of science, the wacky world of chicken husbandry, theater, sailing, singing, and soccer. Of course the exact topics will change from year to year. The best Orcas Island Summer Camp schedule we know of can be found on the Orcas family fun website.
Photos courtesy of dierken, jwbonez, Orcas Island Skate Park.